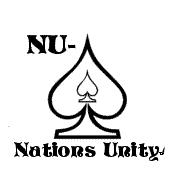 Fourth Draft

VISION

The NU (NEW) Foundation, is a spiritual based Non-Profit which holds service to the needs of the African Ancestral Community on a global scale. It's purpose is to provide enriching opportunities within all communities, so that a spiritual, economical, and universal diversity can develop among all people, thus ensuring a more prosperous future for all children regardless of colour, creed, gender or age. Through the Foundation, NU strives to provide a variety of interesting activities and programs, with the message behind those programs that it takes a community to raise children, so that all people can and will benefit both on a community and global level.

COMMITMENT

The commitments made by the NU Foundation are based on dismantling the oppressions that have faced the African Ancestral Community for hundreds of years, in addition too, bringing a Unity among all Cultures, so that a community growth can develop for the purpose of ensuring that all children benefit from the various programs which will take affect. NU has made the commitment towards the health of all it's members, and is dedicated to ending poverty, racial-profiling, domestic violence, unemployment, child care crisis, Aids, and world hunger. The NU Foundation importantly provides services to establish a workable Universal Lunch Program to all children in all communities. It also endorses (advocates) legal interracial adoptions or otherwise, between other countries and Canada with the goal to expand the choice of country from were children in need of adoption (eg. Africa, Jamaica, Ukraine, India) can benefit from this program; and we further believe in helping families with the cost of administrative fees, and will do so accordingly, in addition too, Local Aid. Attention is also focused on array of Youth Services and General Community Youth Activities & Programs with the intent to create positive learning environments, so that a wide range of activities can become fundamental blocks within communities, so that all youth can profit from these programs, while working together and with other Organizations to meet all long term collective goals.

By creating tradition, the NU Foundation and it's acceptance of each individuals right to freedom of choice about religion and spiritual faith, provides an avenue for all those who want to participate with good merit, within the Foundation, the right to do so. Team labour is a major part of the development to all programs, goals of the Foundation and final accomplishments, so team sponsorship (eg. honoring, celebrating and showing homage to individual Cultures) is encourage among it's members regularly to ensure the success of the Foundations objectives. Consequently, great effort will be applied to the eradication of poverty facing many Developing World Countries, and a gateway team will be established and maintained to become another leader in World Outreach Programs, while working with other positive individuals and Organizations to do so. Hence, education is another large focus for the Foundation who advocates Home Schooling when appropriate, due to the fact that education whether private or public provides opportunities which in still entrepreneur activity, creativity and success, as well as, community wellness, independence and economical growth. Homeowner Grants, Business Grants, Computers For Children, Gifts For Education, and (Student Loans (for older students...age 25 and up)) are all main stream strategies which NU will tackle consistently to ensure that each area (section) becomes available to the people (public). By creating an avenue to provide financial assistance to these areas, the NU Foundation is helping to create a safety net that can be managed within those communities who part-take within the programs. Thus, NU is adding a new competitive edge to the world market, through creativity, education and promotion of small businesses, and like wise.

NU, and it's strong belief in family and in the family unit, brings with this philosophy numerous opportunities for all it's members to encourage spiritual growth through workshops, based on a level that promotes healthy relationships within the family unit as a whole, in addition too, and within the community. Rightfully so, personal experiences and insights are acknowledged and will be built upon, and issues such a domestic violence, unemployment, drug and alcohol abuse, criminal activities, and other stress related concerns are major focal points that NU will consistently expand on. Selected goals are to work with proven Re-hab techniques in an effort to create extensions of self regulating units, in addition too, developing "Youth Outreach Programs" or "Social Family Programs" that are designed to deal with traumatized or troubled youth; with the intent so that personal community growth and responsibility can develop. The full purpose of this commitment is for the benefit and service of individual personal growth and wellness, and too, to community growth in the effort to keep each family unit together and complete. The solid beliefs that NU upholds towards it's commitment to help foster healthy development of personal family relationships and community obligations so much, that programs dedicated to these and likewise areas, are important life lines within the Foundation, and shall be built upon in accordance with team effort, community support and collaboration.

The open written message behind NU is one of, "It takes a community to raise children", and with that thought, the 21st Century holds an abundant of opportunities for all those who believe in this philosophy.